Suggest whole set of industrial drone solution:
Low latency camera+KWT-X6L drone+ Handheld receiver mounted on remote controller+ Integrated ground control station+Package

Super low latency zoom optical camera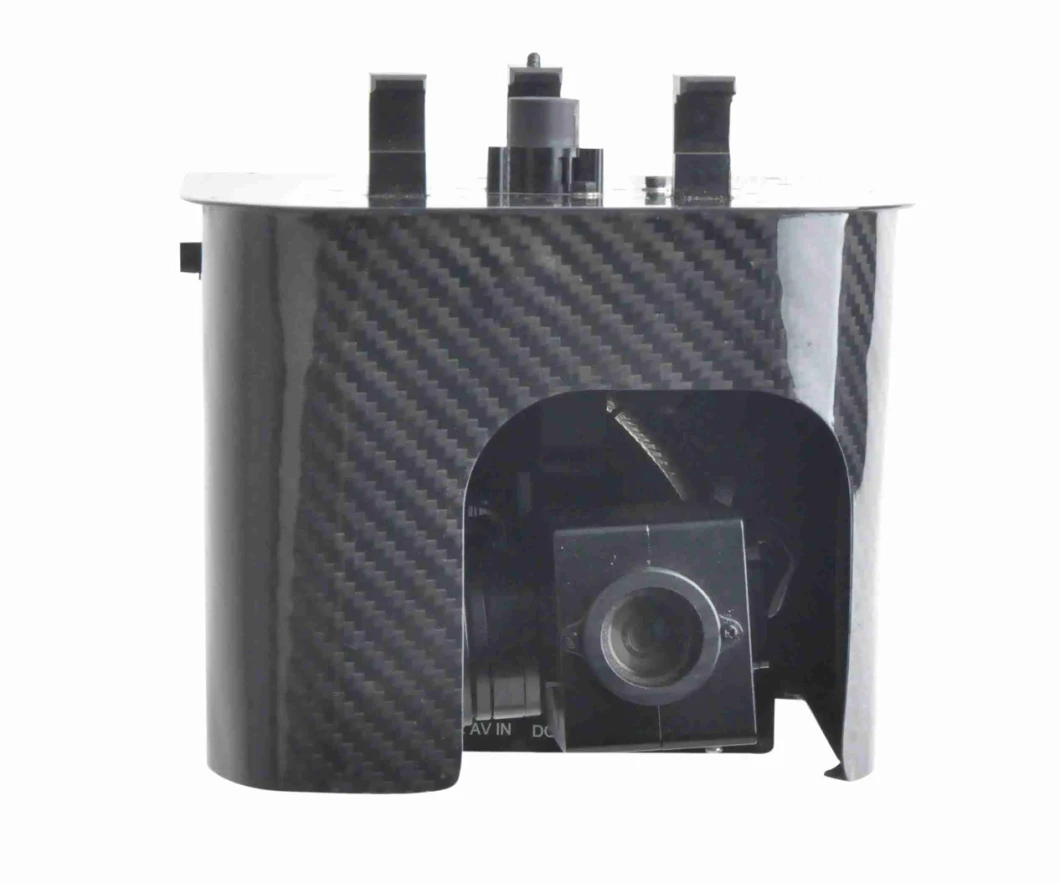 Technical parameter
Self-stabilizing

Working current

Steady current: <0.3A(@12V)
Dynamic current: <0.6A(@12V)

Working voltage

DC12+/-0.5V

Max controllable rotate speed

Roll: +/-200°/s
Tilt: +/-20°/s

Angle control accuracy

±0.02°

Controllable rotational range

Roll: +/-39°
Tilt: -125°~+125°

Sensor

1/3 inch, CMOS

Video output resolution

Max: 1920*1080p/60

10 times zoom camera parameters

Image sensor

1/3 progressive scan CMOS

Effective pixel

About 4.08million pixel

Video output(HD)

Max: 1080p/60

Min illuminance

0.5 l*(1/30sec,F1.8, 50%)

Optical zoom

10 times

Zoom move time

<=1.5 s

Horizontal angle

62~6.5°

Transmitter frequency

328~352MHz/ 560~700MHz( Customizable)

Image clearness

HD1080i/p

Image delay

Lowest 260ms

Weight

670+/-5g

Dimension

140mm*162mm*136mm
KWT-X6L industrial drone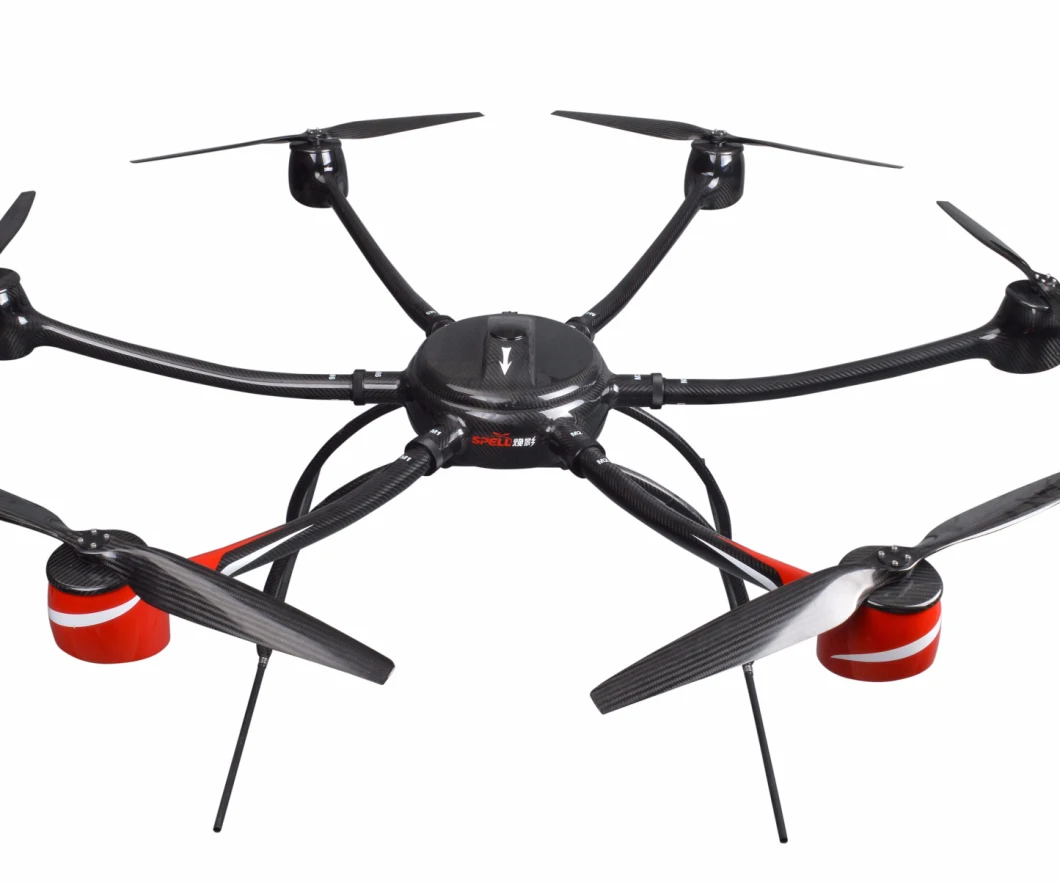 Features
Carbon fiber integrated molding with high rigidity and light weight; supports more than 65 minutes flight time with 500g payload
Innovative upturned arm design for flying stability and good strength, ensuring wind tolerance up to 14 m/s.
Detachable arms structure, quick plug-in design, get ready to fly within 5 minutes.

Full HD 1080i/P real time video transmission, supports zoom, thermal, wide angle camera and so on payloads.

Highly integrated rainproof gimbal unit with good rain performance, able to fly in the rainy day

Intelligent flight control system with manual precise control and autonomous flight mode

Finite difference GPS with high anti magnetism performance for accuracy position
Technical Parameters

Diagonal wheelbase

1600 mm

Max wingspan

2323+/-20mm

Standard take-off weight

11.5+/-0.2 kg

Max take-off weight

16+/-0.2kg

Max payload weight

≥5 kg

Flight time

≥65 min (@11.5kg)

Wind loading rating

13.9~17.2m/s

Max flight speed

15 m/s

Relative flight speed

3000 m(plain)

Max working altitude

5000 m

GPS position accuracy

vertical: ±1.5 m
horizontal: ±2 m

Remote control distance

7km( up to the environment)

GS control distance

10 km( up to the environment)

Center Frame Packing Case Dimensions

1150 x 440 x 500 mm

Frame Arm Packing Case Dimensions

1120 x 540 x 380 mm
R760-FPV Handheld Video Receiver mounted on the remote controller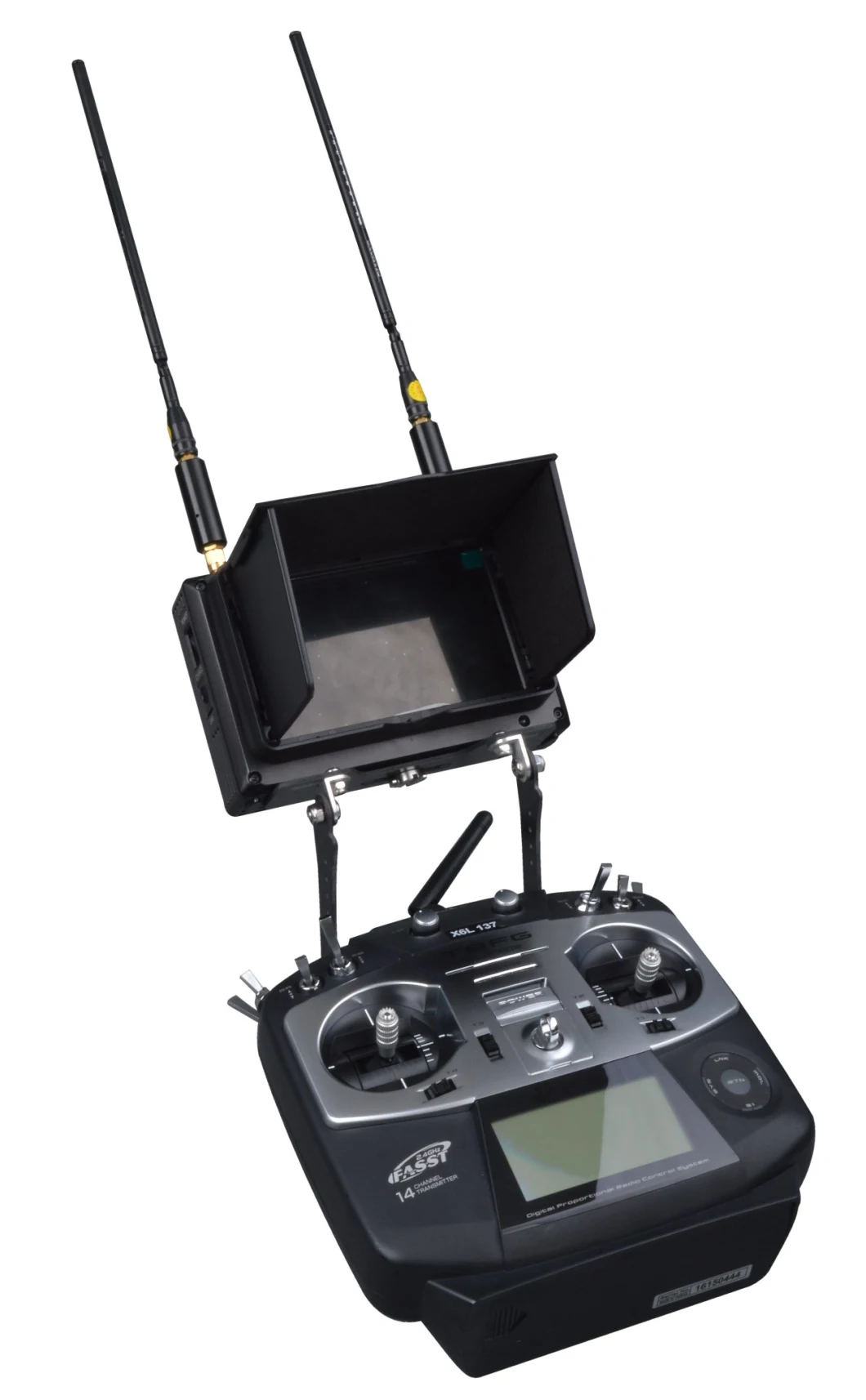 Technical parameters
Video RF

Rx input frequency range

250 MHz ~ 800 MHz (2/4/6/7/8M)

RF bandwidth

2/4/6/7/8 MHz

Rx sensitivity

≤-92 dBm @8M

Modulation

COFDM

Video resolution

1920 × 1080 × 60i/50i (MAX)

Video interface

Video output source

HDMI

Recording

TF CARD

Power interface

DC φ5 mm/2.1 mm charging

Others

Screen size

5 inch (Folding shade optional)

Screen brightness

500 cd/m2

Working current A

≤1.3A @DC7.4

Charge current A

≤1.5A @CC-CV

Working voltage V

DC 8.4V

Working temperature

0°C~+45°C

Weight

480g (w/o antenna)

Dimensions

145 mm × 94 mm × 35 mm(w/o antenna antenna)
145mmX94mmX50mm

Battery capacity

3400 mAh @7.4V

Working time

>2h @25°C
Integrated Ground Station System SPELL-IG

The Integrated ground station system is a multi-function system integrated with high-definition image receiving & display, data transmission link and multi-function ground station. Using the SPELL series, aircraft can easily achieve FPV flight and control.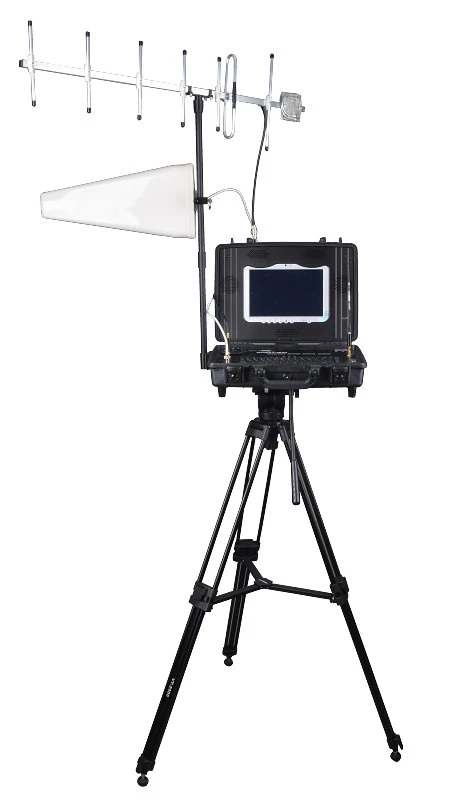 Features
1. Ground station system using Intel i5 processor,
powerful performance and smooth operation;
2. High-luminance screen, low reflectivity, visible in direct
sunlight without the need for lens hood;
3. Features track ball keyboard and high-precision electromagnetic stylus, easy operation;
4. Built-in 900 MHz radio module with automatic frequency hopping, effectively avoids interference;
5. Simultaneous airborne HD transmitter image receiving
and screen display;
6. HDMI video output, external connection with large screen display;
7. Local video recording;
8. Portable suitcase structure, equipped with tripod, small size and simple packing & transportation;
9. High-gain antennas for longer distance image and data transmission; easy to control.

Technical Parameters
Model

Whole Machine

Ground station board

CPU




Intel I5

Storage

8GB

Digital radio

Frequency range

FH 902-928 MHz

Power output

≤

1W

Receiving sensitivity

≤-98 dBm @115200bps

Bit rate

115200 bps

Image receiving

Frequency range

170 MHz-860 MHz

Rx sensitivity

≤-

92

dBm @8 Mbps




≤-

98

dBm @2 Mbps

Bandwidth

2/4/6/7/8 MHz optional

Output interface

USB

2 Unit

HDMI

1 Unit

Display screen

10.1-inch LCD

Anti Glare Screen

Battery time

>2 HRS

Operating environment

-20° ~ 70°
Package: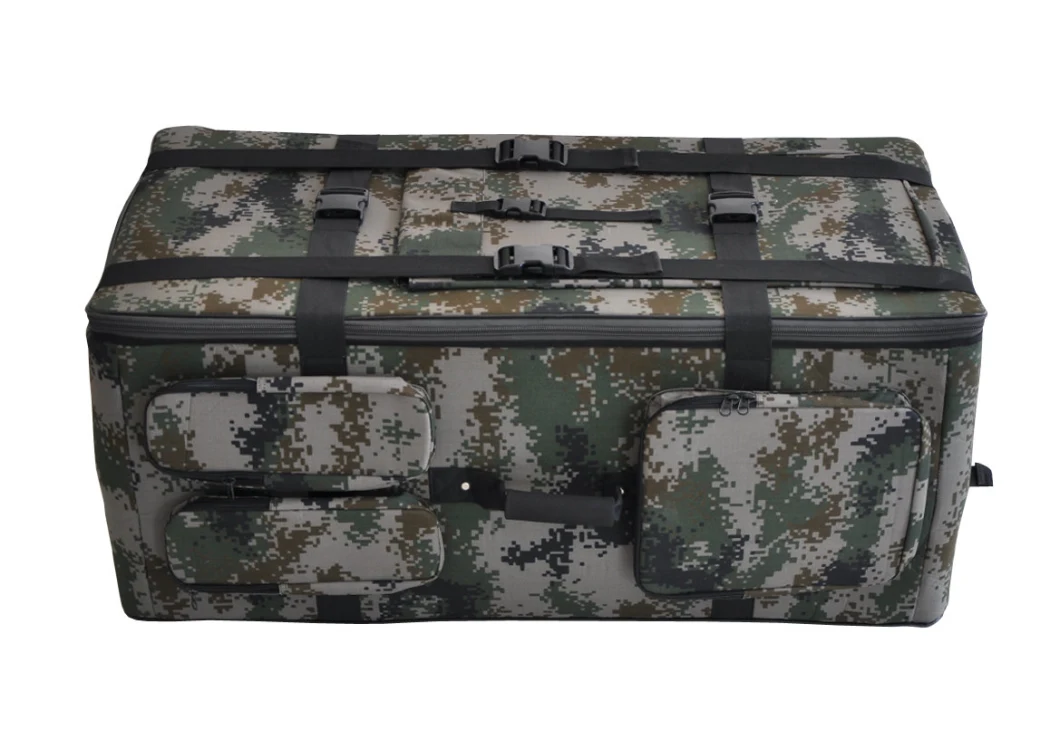 Other drone models are as follows:
Hybrid hexacopter KWT-X6H: 3 hours long flight time without payload;

Normal hexacopter KWT-X6L:65 minutes flight time powered by battery with normal HD camera payload. and KWT-X6M/Z6M: 50 minutes long flight time with normal HD camera payload.

Normal hexacopter KWT-X6L-15 features for 15kg payload weight with 35 minutes long flight time powered by battery.

Normal quadcopter KWT-Z4M-H: 45 minutes flight time powered by battery with normal HD camera payload.

Tethered hexacopter KWT-TMOP100: More than 8 hours long for day and night surveillance.

VTOL Fixed Wing KWT-GX350: 5 Hours. (hybrid type) 2 hours( battery type)
The camera payloads available are as follows, it is okay if you have customized requirements for drones.
10X/30X Zoom HD Camera for daily surveillance;

Thermal camera for night time surveillance;

Visible light& thermal dual camera

5 lens oblique camera for surveying and mapping.

UAV Mesh relay commnucation