4K HDMI Cable,High Speed Gaming HDMI HDR Cable, 5K@30Hz, 4K@60Hz:
Enjoy clear, crisp, immediate connectivity with the AmazonBasics High-Speed HDMI Cable. This quality High-Definition Multimedia Interface (HDMI) cable allows you to connect a wide variety of devices in the realms of home entertainment, computing, gaming, and more to your HDTV, projector, or monitor. Perfect for those that interact with multiple platforms and devices, you can rely on strong performance and playback delivery when it comes to your digital experience.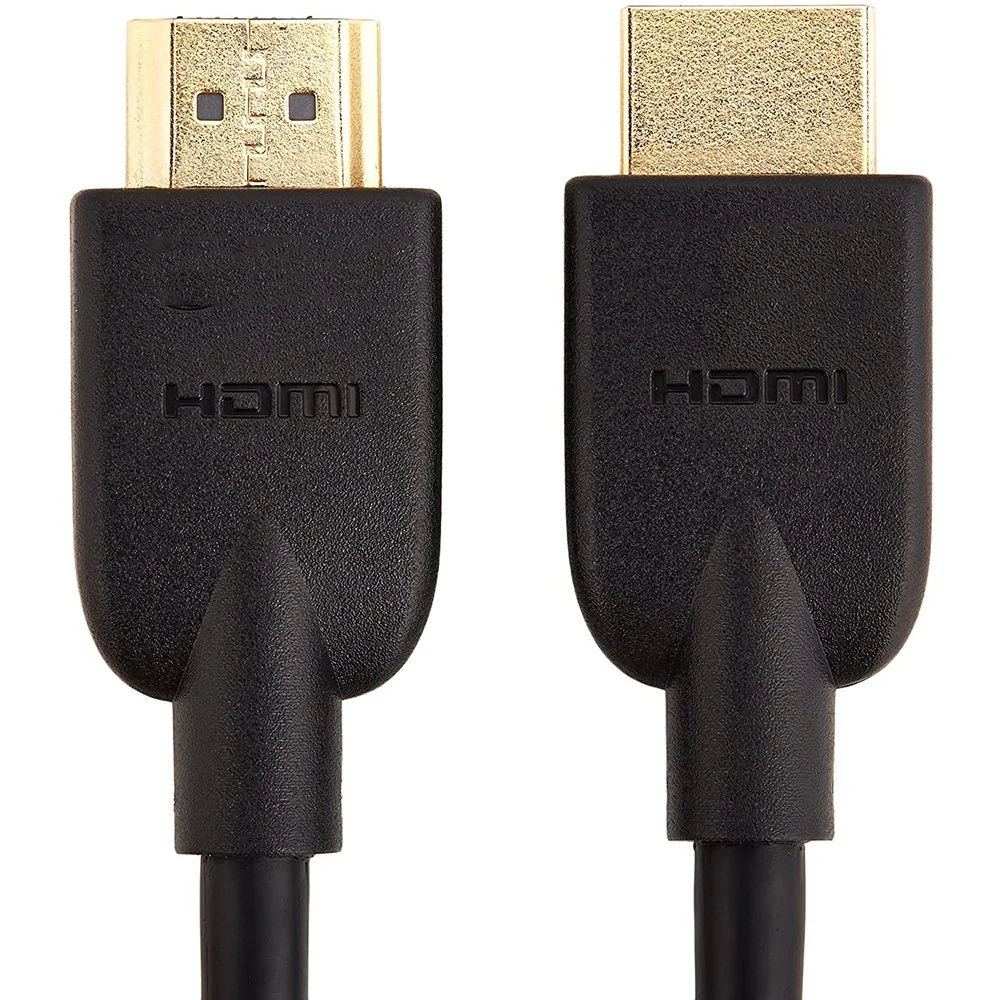 Description:
| | |
| --- | --- |
| Name | 4K HDMI Cable,High Speed Gaming HDMI HDR Cable, 5K@30Hz, 4K@60Hz |
| Type: | HDMI Male to Male Cable |
| Conductor: | 34/32/30/28/26/24/22AWG |
| Material: | PVC+pure Copper |
| Connector: | Gold-Plated,Nickel-Plated |
| Jacket: | PVC |
| Outer Wire Diameter: | 7.0 mm |
| Application: | Multimedia, DVD Player, HDTV, HOME THEATER |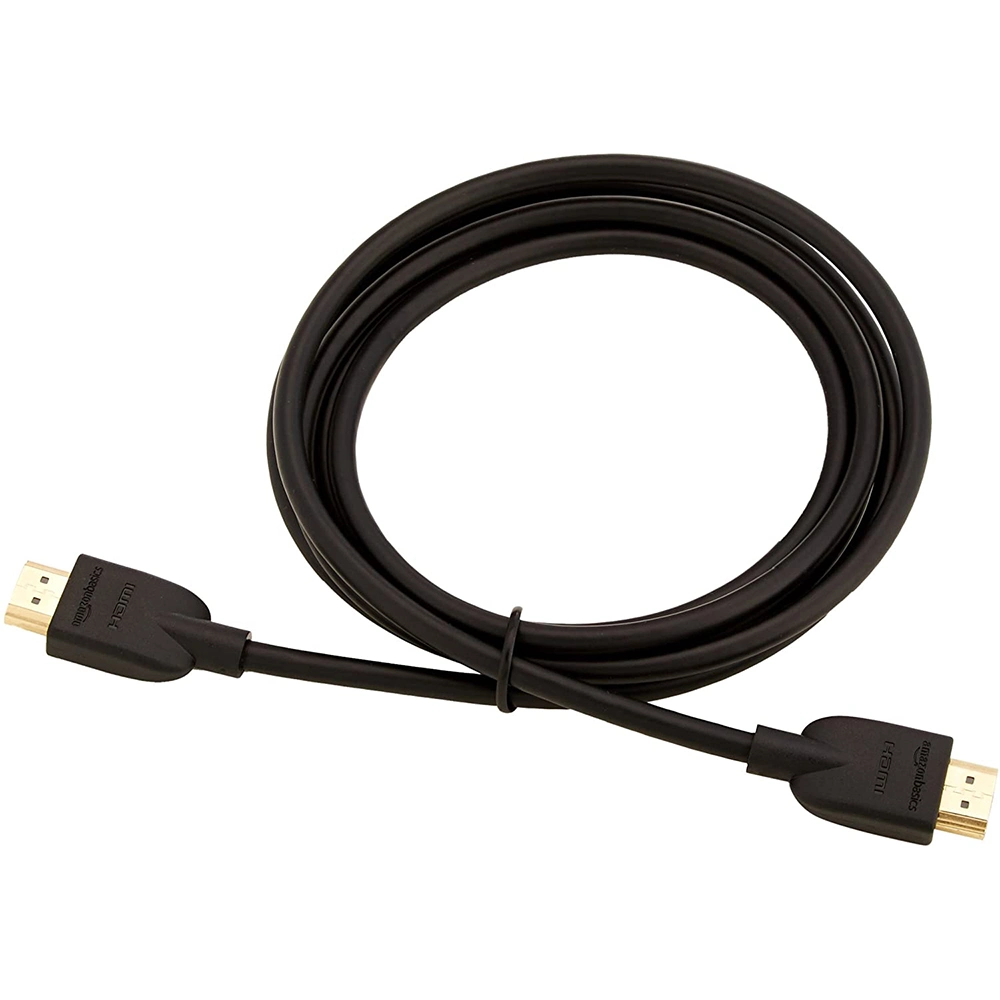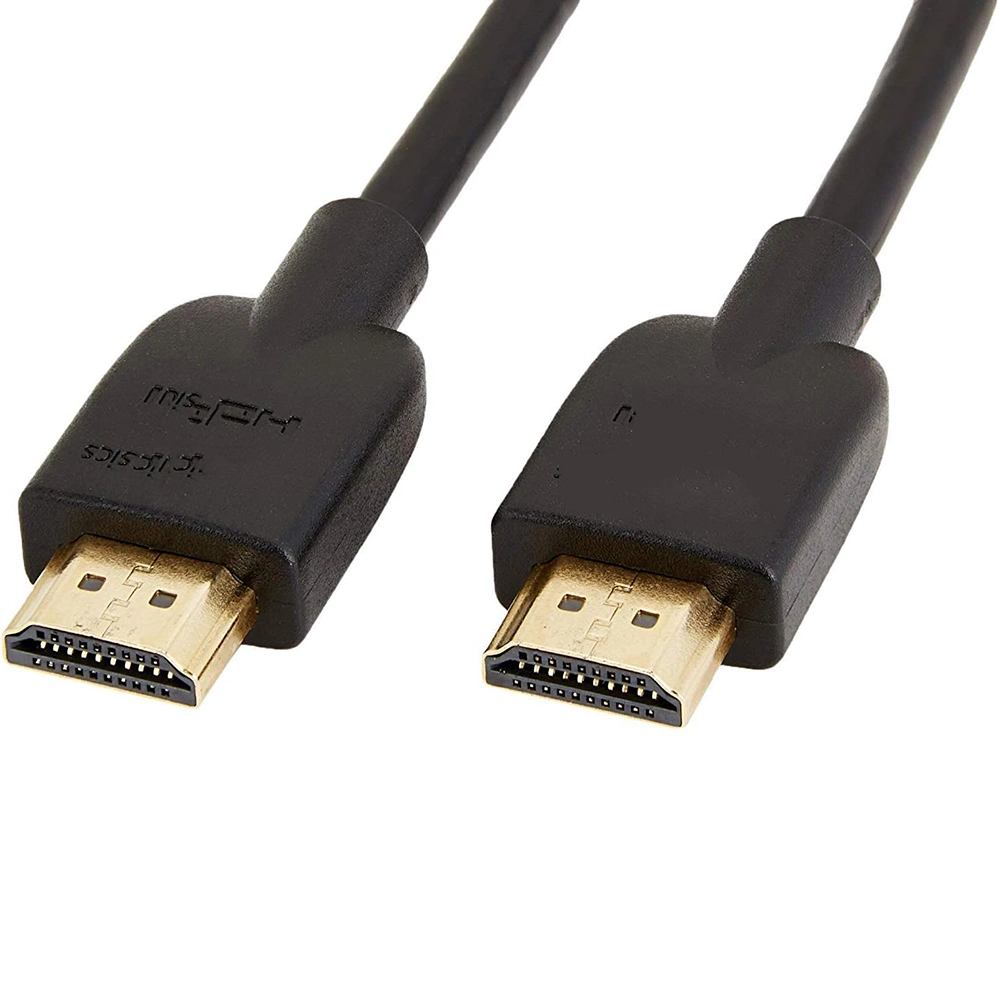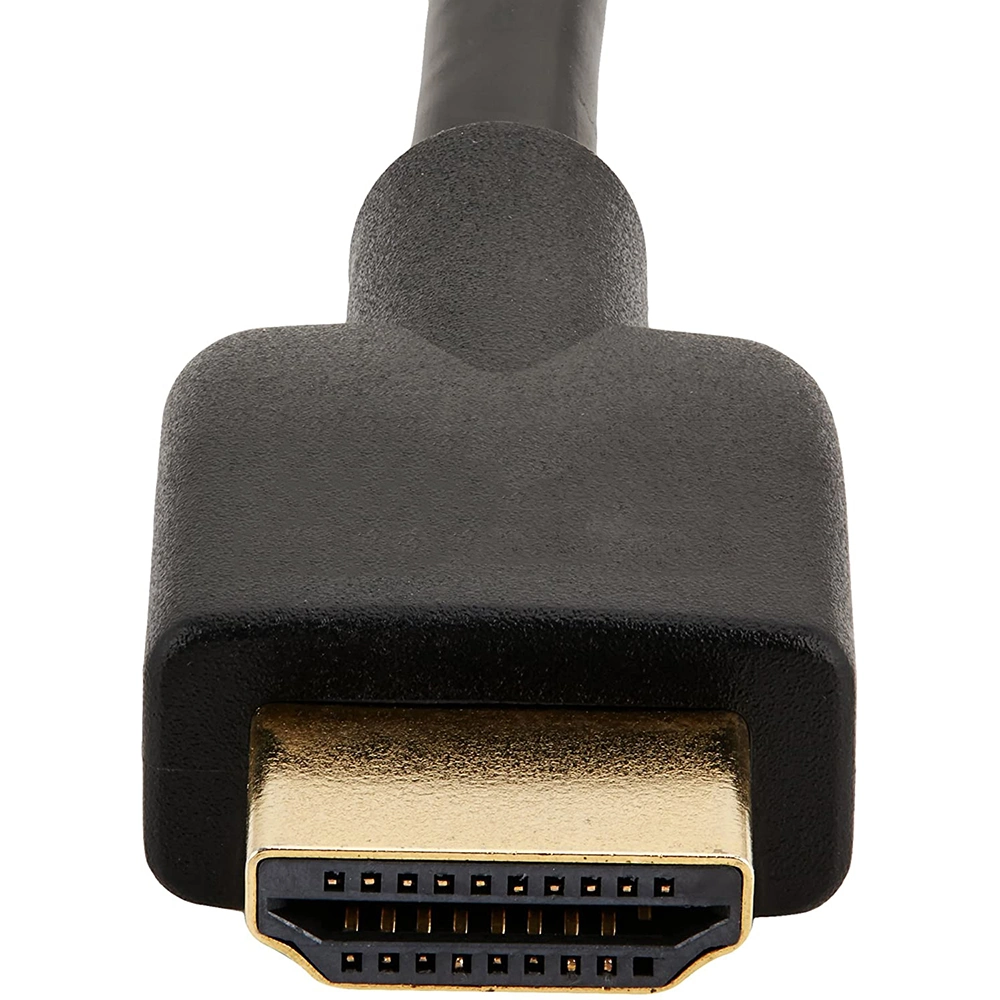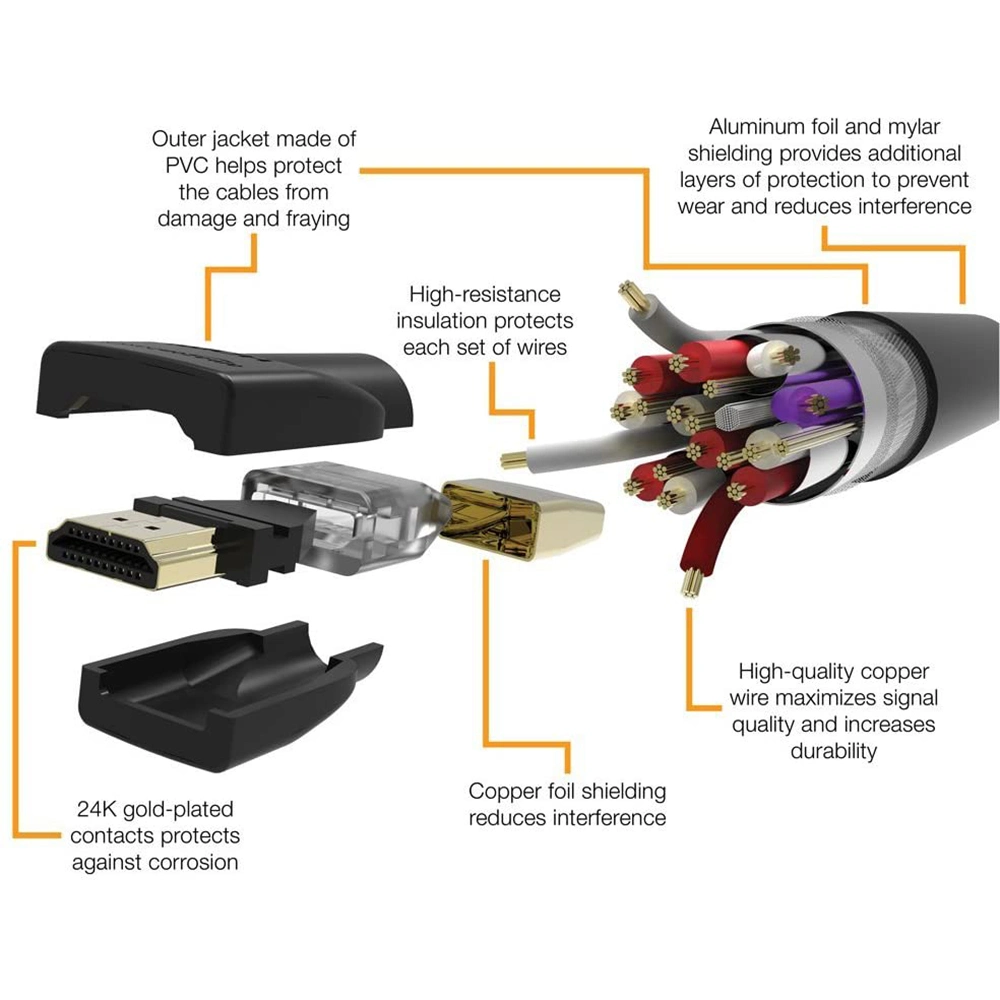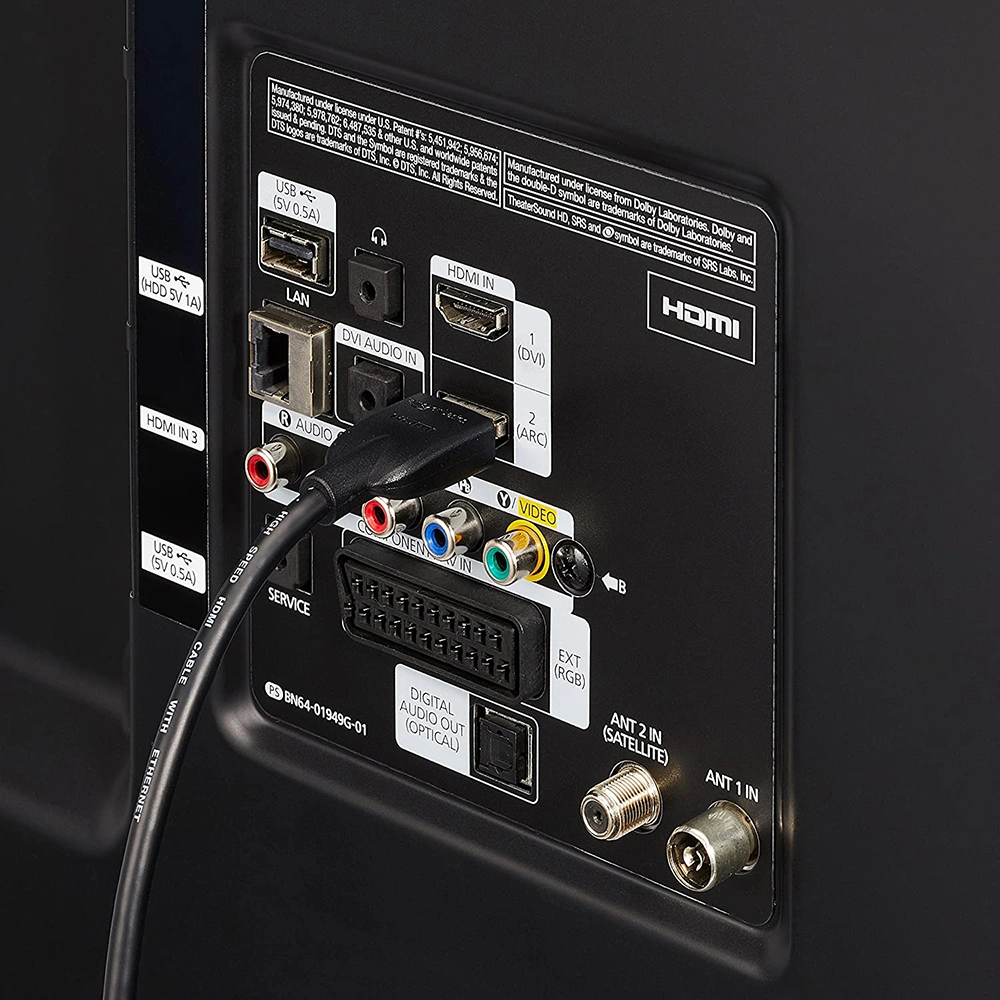 HDMI A Male to A Male Cable: Supports Ethernet, 3D, 4K video and Audio Return Channel (ARC)
Connects Blu-ray players, Fire TV, Apple TV, PS4, PS3, XBox One, Xbox 360, computers and other HDMI-enabled devices to TVs, displays, A/V receivers and more
Cable allows you to share an Internet connection among multiple devices without the need for a separate Ethernet cable
Meets the latest HDMI standards (4K Video at 30 Hz, 2160p, 48 bit/px color depth) that supports bandwidth up to 18Gbps and backwards compatible with earlier versions
Cable Length: 6 feet (1.8 meters); Backed by AmazonBasics Limited Lifetime warranty.

High Speed Endurance & Compatibility:

Bridging the gap between audio and video in one dynamic cable, you can connect your Blu-ray player, computer, AV receiver, Apple TV, Roku, cable box, Play Station 3, Play Station, Xbox One, 360, Nintendo Wii, Wii U or other HDMI compatible devices to your Ultra 4K TV (UHD TV), HDTV, monitor, or projector. The AmazonBasics HDMI cable displays 4K video at 24 Hz, 1080p at 60 Hz, with 48-bit deep color, and supports bandwidth of 10.2 Gbps.
Testing Machine: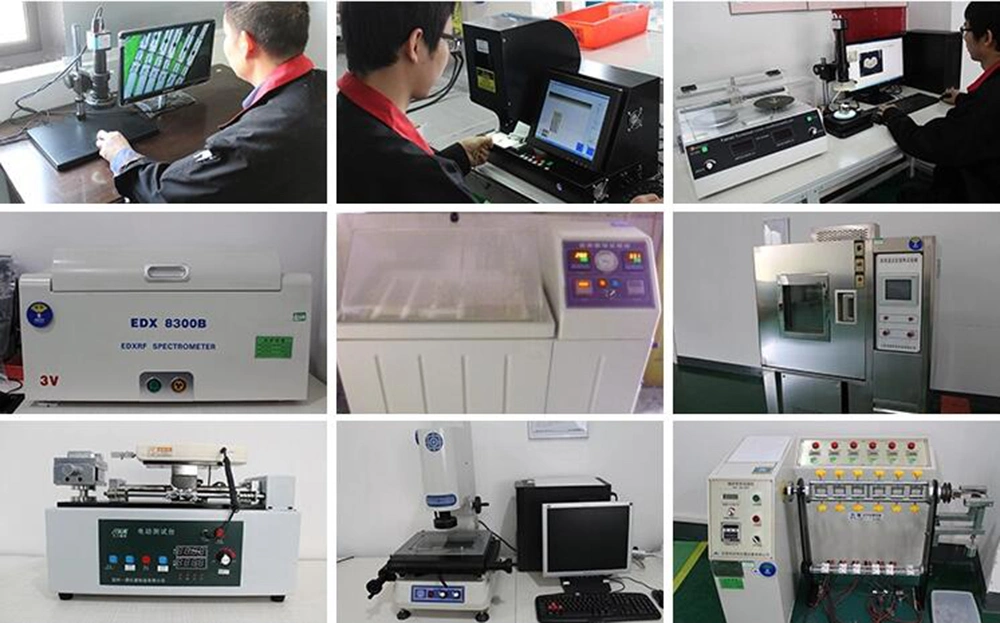 Testing Machinery(independent laboratory):
NO.
Machine Name
Brand & Model No.
Quantity
Number of Year(s) Used
Condition
1
Imager
VMS250
1
5
Acceptable
2
Microscope
NO
1
4
Acceptable
3
Rockwell Hardness Tester
HUI
1
4
Acceptable
4
Projector
HP
2
5
Acceptable
5
Salt Spray Corrosion Test Chamber
Yuanguan
1
7
Acceptable
6
High-low Temperature Tester
Yuanguan
1
5
Acceptable
7
The ROHS Tester
3V
1
5
Acceptable
8
Fine Measuring Instrument
SHANHE
12
3
Acceptable
9
Dielectric Strength Teste
Lichun
1
9
Acceptable
10
Precision Electronic Balance
CPA26P
1
5
Acceptable
11
Swing tester
MK
1
3
Acceptable
12
Pluggable force tester
ALI
1
1
Acceptable
13
CCD video detector
FD
1
1
Acceptable
14
Terminal cross-section analyzer
Fmtmi
1
1
Acceptable
15
Tension Meter
shanghai
2
4
Acceptable